Experienced Legal Representation
When You Need It Most
Business Law, Constitutional Law, and Appellate Attorneys in Greensboro, North Carolina
B. Tyler Brooks, J.D., LL.M. (Tax)
Principal
Attorney and Counselor at Law
A native of Greensboro, Tyler is admitted to practice in North Carolina, South Carolina, Tennessee, and Michigan, as well as before numerous federal courts. He has been trusted with complex issues throughout his career, including litigation involving federal and state governments. He has published multiple legal articles and has held leadership positions in several organizations, including service as President of the Eastern District of North Carolina Chapter of the Federal Bar Association.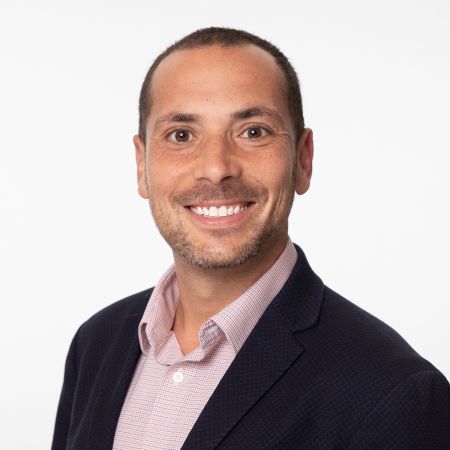 David Lourie
Special Counsel
Admitted to practice in New York and Missouri;
Not yet admitted to North Carolina bar.
David Lourie has a passion for helping individuals and businesses pursue their goals. David has guided businesses through complex regulatory matters before numerous federal and state agencies, including the Securities & Exchange Commission. He has also helped organizations improve their legal and compliance operations to add value to their business. Through personalized counsel and tailored legal solutions, he can help you pave a path forward through the most arcane federal regulations and other legal requirements.
Why the Law Office of B. Tyler Brooks, PLLC?
The Law Office of B. Tyler Brooks, PLLC, is dedicated to delivering top-quality representation for clients in the areas of business law and litigation, constitutional law and civil rights, federal and state appeals, trust and estate law, and financial services law and regulation.
Knowledge & Experience
We offer a breadth of legal knowledge and have experience with federal and state courts and regulatory agencies across the country. You can rely on us to guide you in legal matters.
Individualized Attention
Every client and every case is unique. Work with a law firm that tailors its strategies to your individual goals and objectives and is willing to walk with you every step of the way in addressing your legal issues.
Trusted for Complex Issues
We have been trusted by clients with matters of extraordinary complexity, sensitivity, and importance, including handling legal issues of first impression and representing elected officials in high-stakes cases. No matter how complex a case may be, we are committed to finding a solution that is right for our clients.
Past Results
We have worked diligently to get our clients the results they deserve.
Defamation Suit Against Client Dismissed
Obtained dismissal by the Court of all claims against a former Congressman, who was wrongfully sued for defamation in the U.S. District Court for the Western District of Virginia.
1st Amendment Victory
Successfully prosecuted First Amendment lawsuit in the U.S. District Court for the Western District of North Carolina to challenge actions taken by the City of Charlotte that interfered with a ministry's activities.
Challenging COVID Orders
Sued the City of Greensboro in the U.S. District Court for the Middle District of North Carolina for using COVID "lockdown" orders to prevent the exercise of core First Amendment activities. After filing of the suit, the City changed its practices.
Strong Advocates for You and Your Business
Running a business is stressful enough. Leave the legal affairs of your business to the knowledge and experience of our firm. We offer ongoing representation to businesses and their owners in Greensboro, Winston-Salem, Burlington, Asheboro, Raleigh, Cary, Charlotte, and other locations throughout North Carolina.
Reliable Legal Counsel for
North Carolina and Beyond
Legal issues should not be dealt with alone. When you have a business transaction or controversy, including a case on appeal, or if your constitutional rights have been violated, the attorneys at the Law Office of B. Tyler Brooks, PLLC, are ready to help. With a Master of Laws (LL.M.) degree in Taxation, attorney Tyler Brooks has represented a diverse range of clients, including large corporations, small businesses, startups, nonprofits, churches, ministries, individuals, and state government officials. No matter how complex your case may be, you can depend on us.
Another major part of the team at the Law Office of B. Tyler Brooks, PLLC, is David Lourie. David has helped build several high-performing businesses, provided guidance with complex federal regulations, and served as a judicial law clerk to federal judges handling sophisticated litigation. When you need a reliable legal team, the Law Office of B. Tyler Brooks, PLLC, is prepared to provide representation. From federal appeals and constitutional litigation to business transactions, regulatory matters, and estate planning, we can help put you on a solid ground.